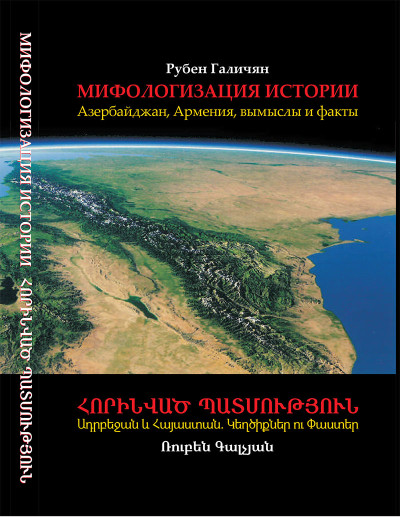 The Invention of History. Armenia, Azerbaijan and the Showcasing of Imagination (Russian)
For High Resolution images the book is also available from the publisher, amazon and large bookshops.
16.5×24 cm, 154 pp, with 69 colour images and maps.
Publisher: Printinfo Art Books/Yerevan & Gomidas Institute/London, 2010.
ISBN 978-9939-9005-7-5
Language: Russian- (Mifologizatsia Istorii)
A brief history of the region, with emphasis on the Azerbaijani falsifications of the history of the region. Repudiation of their false claims and exposing the destruction of Armenian cultural monuments in the territory of the Republic of Azerbaijan and elsewhere. The book confirms the existence of Armenia in the region for over two millenniae. It also emphasizes the existence of the Iranian Province of Azerbaijan and the absence of such a country in the north of the Arax River and Iran prior to 1918.
---