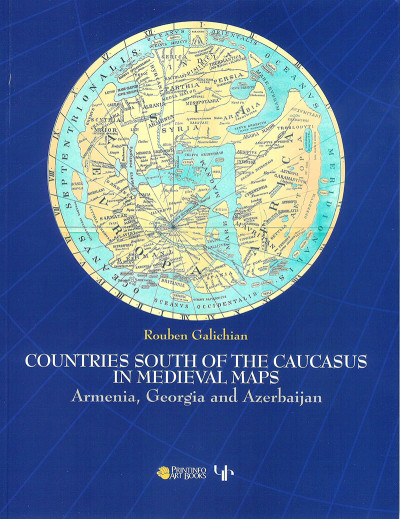 Countries South of the Caucasus in Medieval Maps . Armenia, Georgia and Azerbaijan
For High Resolution images the book is also available from the publisher, amazon and large bookshops.
21×28 cm, 208+92 pp, 107 colour images and maps.
Publisher: Printinfo Art Books/Yerevan, Gomidas Institute/London, 2007.
ISBN 978-19036-566-9-3
Language: English, including  Armenian translation of the complete text in separate cover.
A brief history of medieval maps, with chapters dedicated to old Medieval Christian maps, Islamic maps and  later Medieval maps. The book intends to show that Armenia has been prominently displayed on all old and medieval maps. It also emphasizes the existence of the Iranian Province of Azerbaijan and the absence  a country with such a name in the north of the Arax River and Iran, prior to the year 1918.
Category: Cartography, Medieval maps
---
Book categories: Armenian, Cartography, English, and Old and Medieval maps