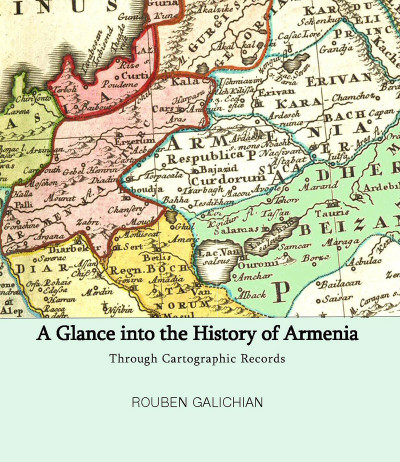 A Glance into the History of Armenia through Cartographic Records
For High Resolution images the book is also available from the publisher, amazon and large bookshops.
21×24 cm, 82 pp, with 61 colour images and maps.
Publisher: Bennett & Bloom, London, June 2015.
ISBN 978-1-908755-26-1
Language: English
The book is specially prepared for an exhibition of 61 maps representing the history of Armenia through various periods since 600 BCE to the present. It brings together maps showing historic changes in the borders and habitat of the Armenians, prepared by Greco-Roman, Christian, Islamic and Western cartographers.
---
Book categories: Cartography, English, and History